Goodafternoon  fellow crafters, followers and visitors.
I really love the beach, the sound of the waves, how the sunlight plays with the water, the warmth. But its winter, its snowing, freezing and cold. So when I found this pictureframe under my bed (lying there for over a year waiting for something to happen) I decided to make my next project about creating a summerfeeling in my home in wintertime.
I started out by gathering all kinds of stuff from my stash, beads, pearls, glass, foil, glitter, beachfindings, paint and resin.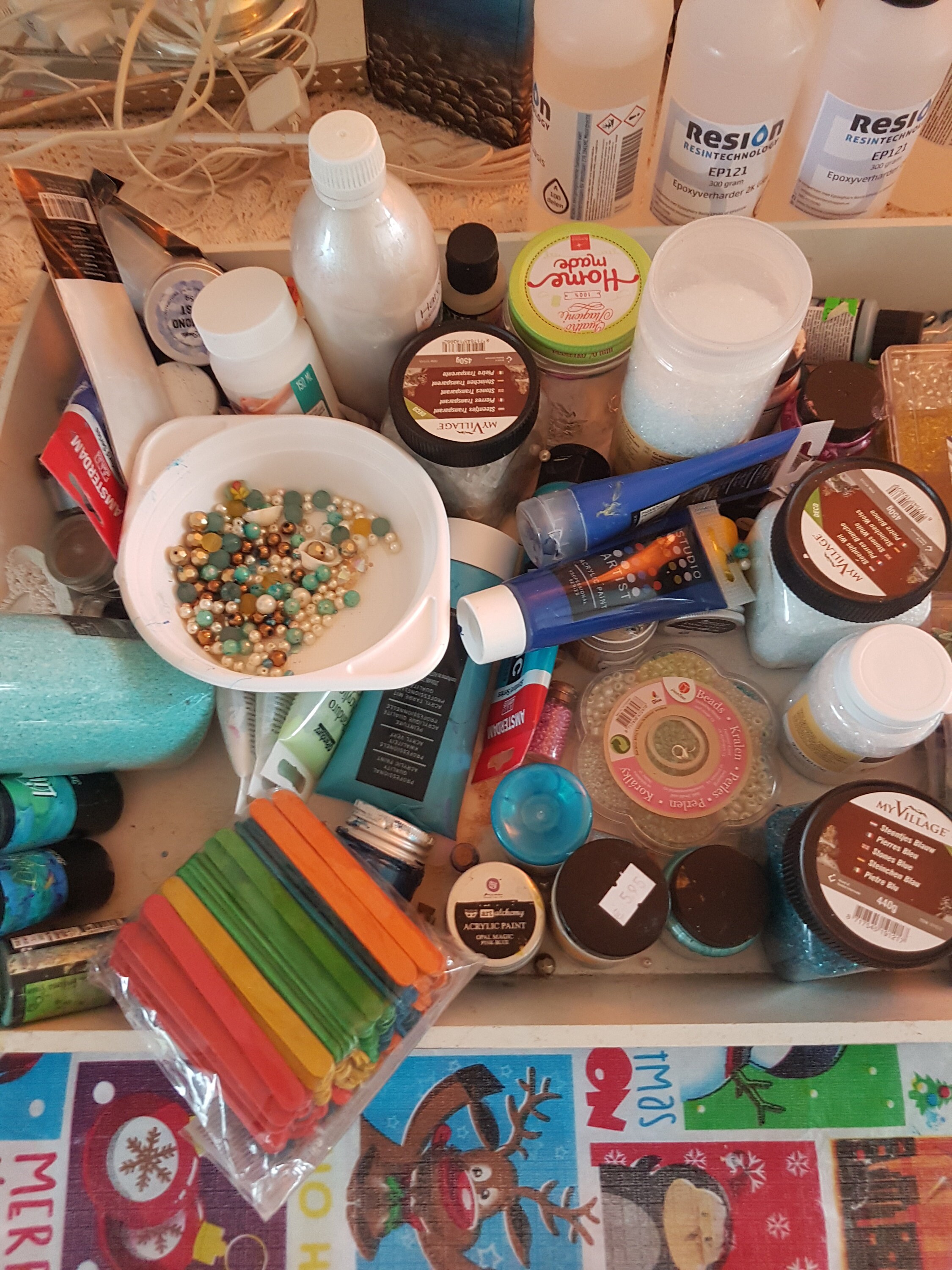 Notice the christmas tablecloth:-)
I decided to work on the glass and started out with laying out the texture for the beach. When I had everything in place I covered it with the first layer of resin. I added some colour and crystalglitter. That went well.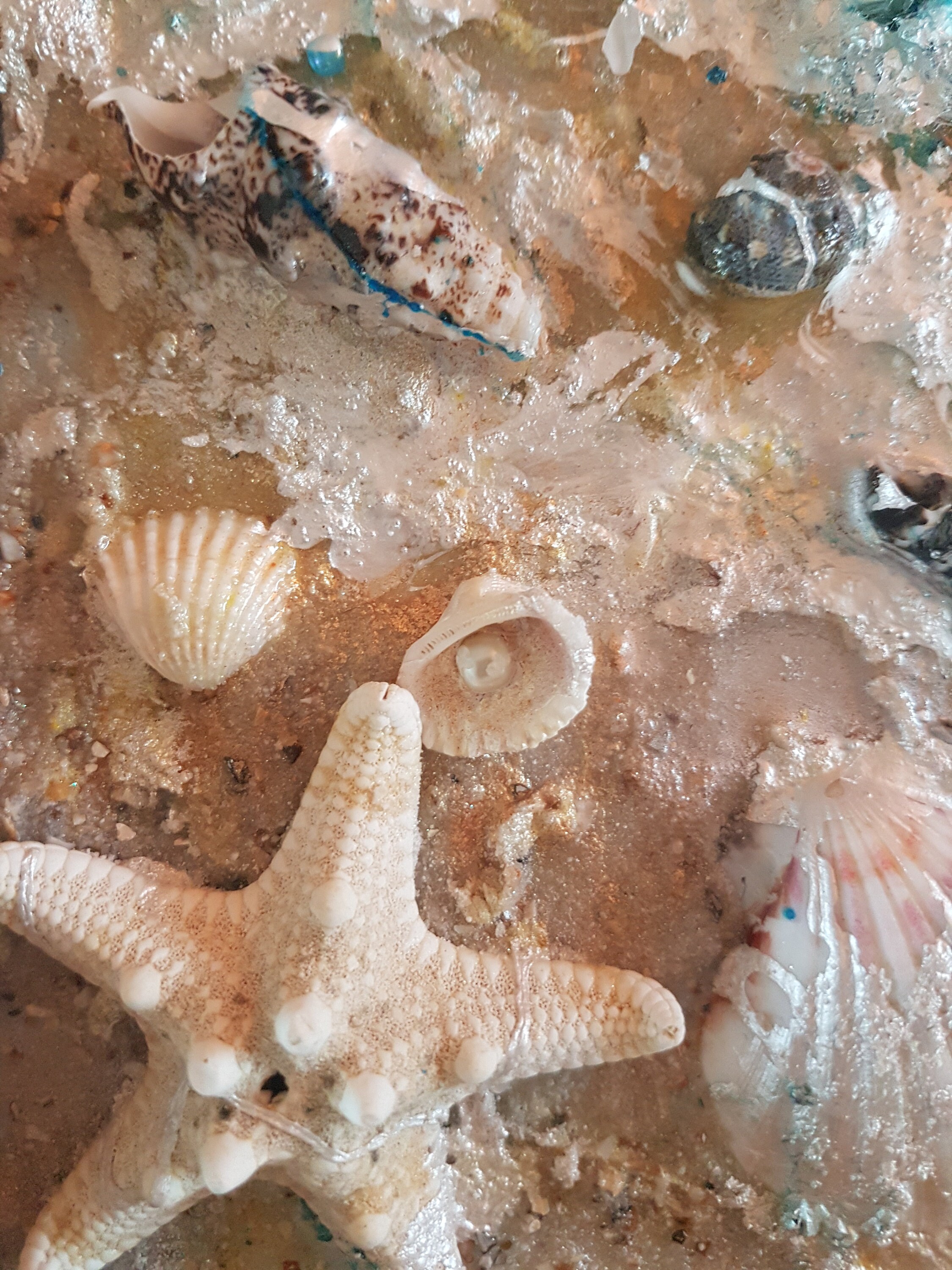 Then the funpart. I wanted to make an ocean with different shades of blue and it had to sparkle.In order to do that I had to crush a lot of glass including some that used to be hanging in my christmastree. I made the waves out of alu foil. Added lots of beads and pearls, painted it and there ended part 2.
Check the video below. Today I started with part 3. I really wanted to create a pink sky where the sun was going under, check the blog if I succeeded in that.
Thanks for reading and keep crafting
Yolanda